Ka`uiki Hill from across Hana Bay at Waikaloa
The Hana district of Maui is generally considered the area between Keanae and Kaupo, on the eastern side of the island. Today there is a population of approximately 2500 people in the whole district, with about 1500 in the area of Hana town, much less than during the boom times of the sugar industry in the late 19th and early 20th centuries. Even earlier, before European contact, the lush rainforest, fertile valleys and abundant sea supported a large Hawaiian population. Queen Ka'ahumanu, wife of King Kamehameha, was born here in a cave by the sea at Ka`uiki Hill.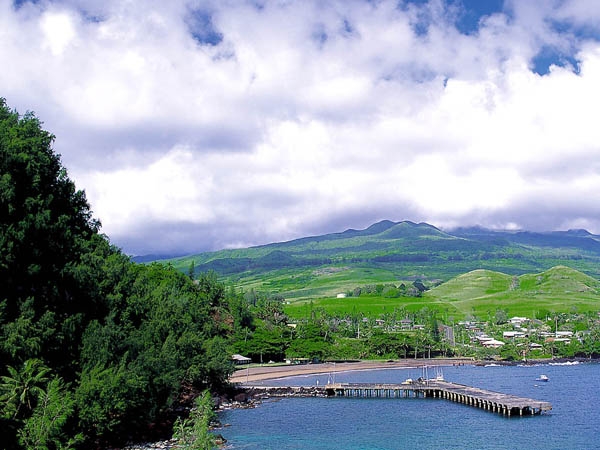 Old Hana Bay pier from Ka`uiki Hill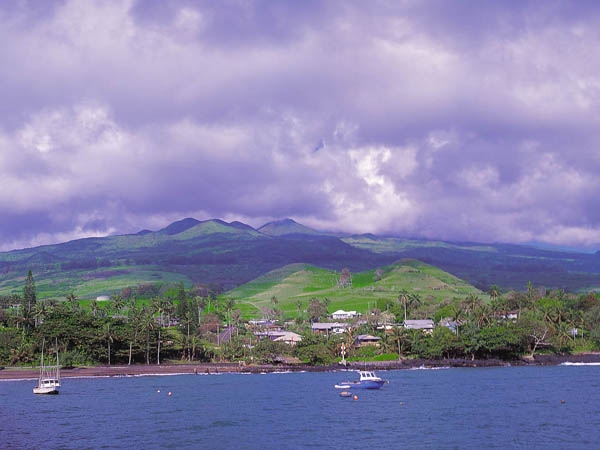 The slopes of Haleakala from Hana Bay
Unfortunately the Hawaiian people were devastated by disease and cultural oppression as European and then American culture and politics became dominant after discovery. During those times contract laborers were brought in to work the cane fields as sugar became big business. Chinese, Japanese, Filipino, Portuguese and other ethnic groups became part of the community, intermarrying with the Hawaiians. Today Hana is still predominantly Hawaiian, considered by many to be one of the last truly Hawaiian communities. Most local people are of mixed ethnic background, and the culture is now a fascinating mix of Hawaiian with other influences.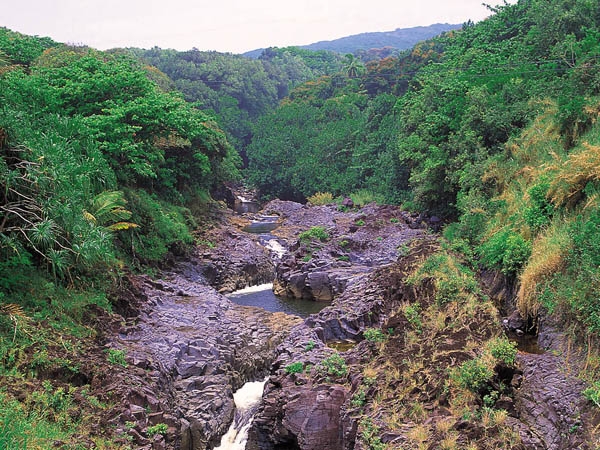 The pools of 'Oheo at Kipahulu
Over the years many famous people such as Mark Twain, Jack London and Charles Lindbergh have visited Hana, drawn by its special charm and beauty. Lindbergh is buried in a small church graveyard in Kipahulu. In the 1940s Paul Fagan, owner of the San Francisco Seals baseball team, brought the team to Hana for spring training. He loved it so much that he built the Ka`uiki Inn, a small hotel for him and his guests. The hotel has grown and changed hands several times and is now known as the Hotel Hana-Maui, one of the premiere boutique hotels in the world.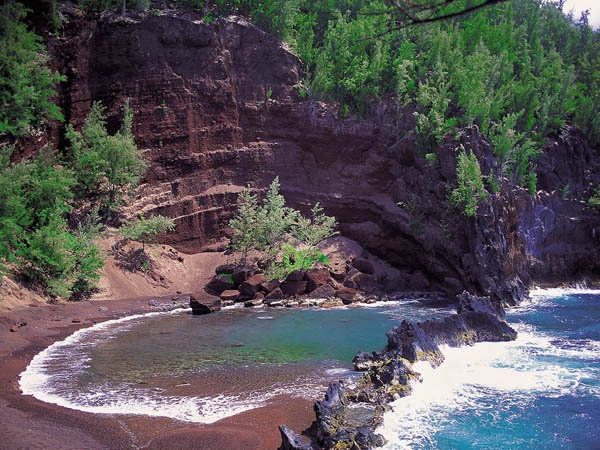 Kaihalulu (Red Sand Beach) on south side of Ka`uiki Hill
The astonishing beauty of Hana is cherished and celebrated by kama'aina (native born) and malihini (visitors) alike. Born of Pele's volcanic fires, nourished by rain and sea, the 'aina (land) is a source of peace and inspiration. The Hawaiian culture remains strong and vital here, a precious living resource for all.


Sunrise over Ka`uiki Hill and Hana Bay
Today many visitors make the long and winding trek along the scenic Hana Highway to enjoy the peaceful natural beauty and warm Hawaiian hospitality of this lovely community. In addition to the Hotel Hana-Maui, there are many bed and breakfast and other accommodations available for visitors, and of course Luana Spa Retreat is spectacularly situated on Ka`uiki Hill in the heart of Hana town.